Features & Benefits
All NM modalities in one system
Dedicated for NM department
SPECT/CT and PET/CT investigation using one common diagnostic CT modality
No switching time
Ideal for small clinics or hospitals with one multimodality imaging room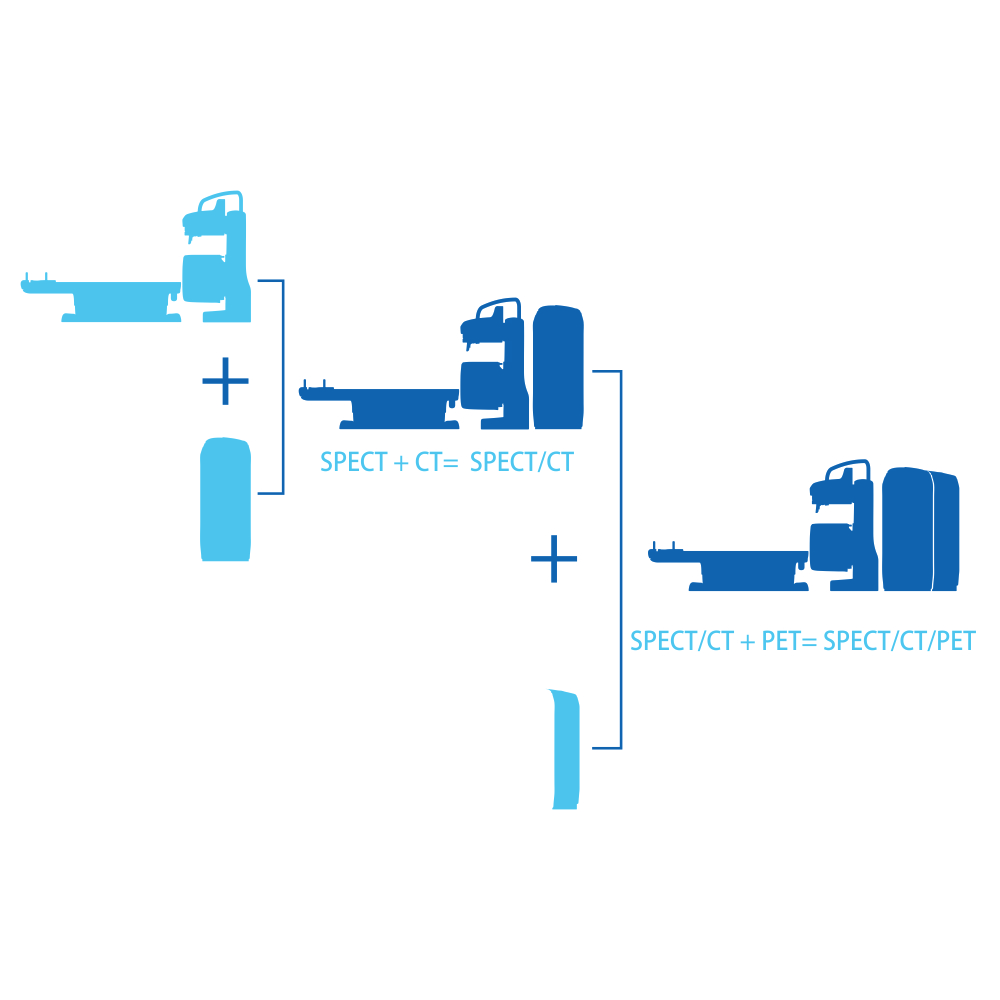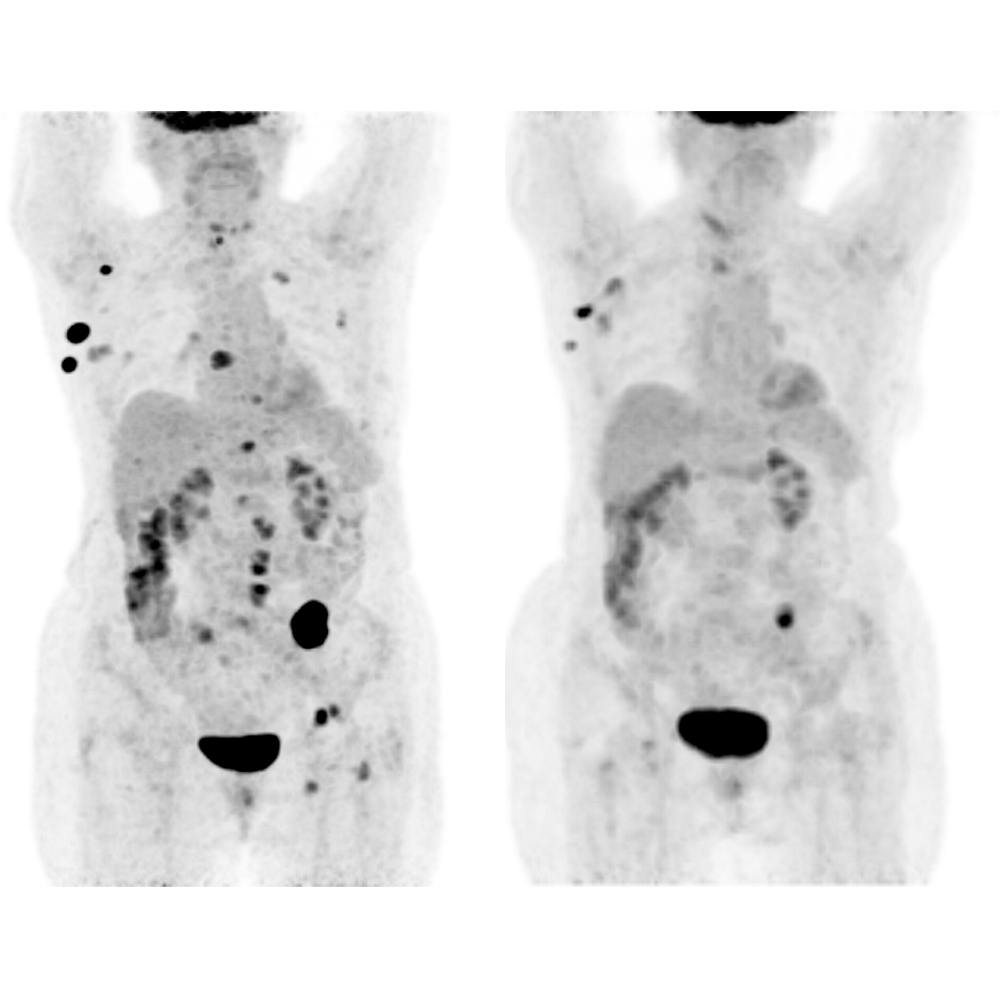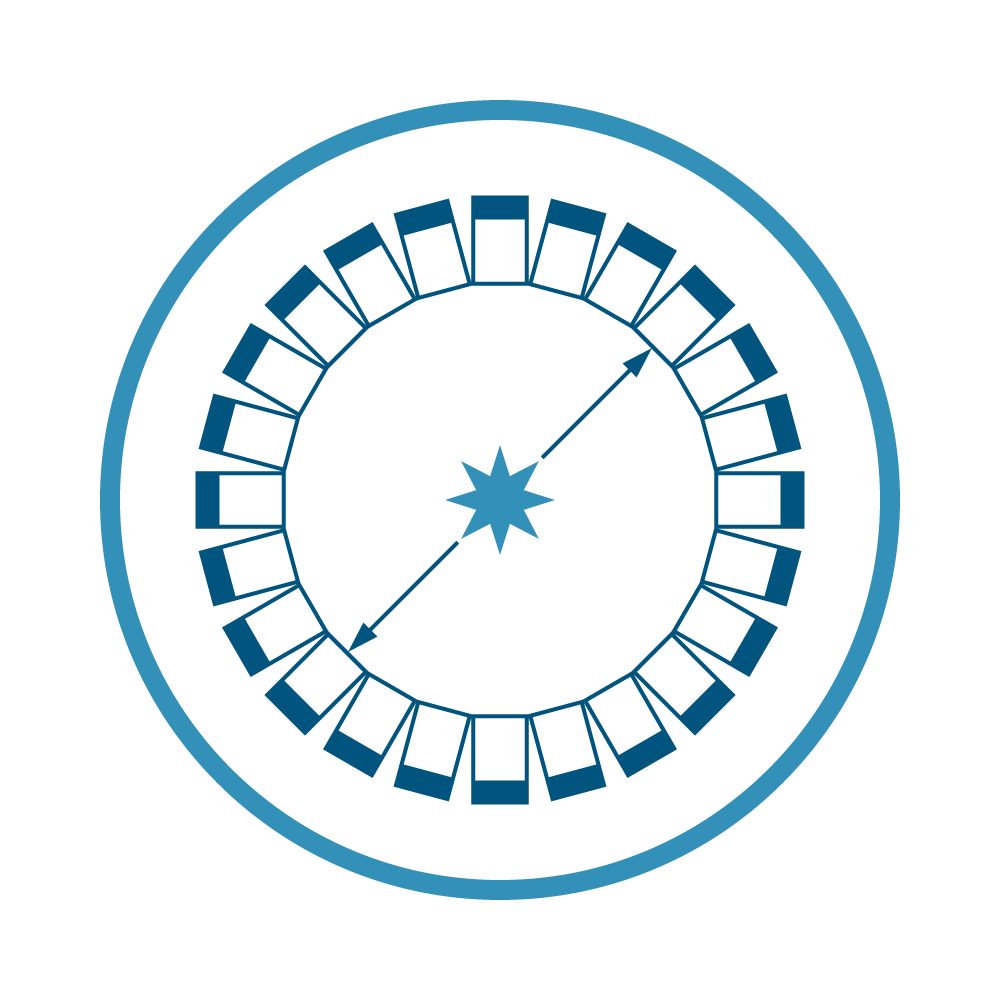 PET subsystem with Time of Flight PMTs
LYSO crystal based PET to extend to possibilities of your hybrid NM system
For all standard Oncology application
Unique solution integrated to your SPECT/CT imaging system
Fast SPECT/CT workflow
PET-like approach, achieving less than 20-minute Whole Body SPECT/CT image acquisition, with the help of:
Triple detector system
LEHR-HS collimators
Continuous scan, advanced acquisition compared to Step'n'Shoot method
Tera-Tomo 3D SPECT resolution recovery reconstruction software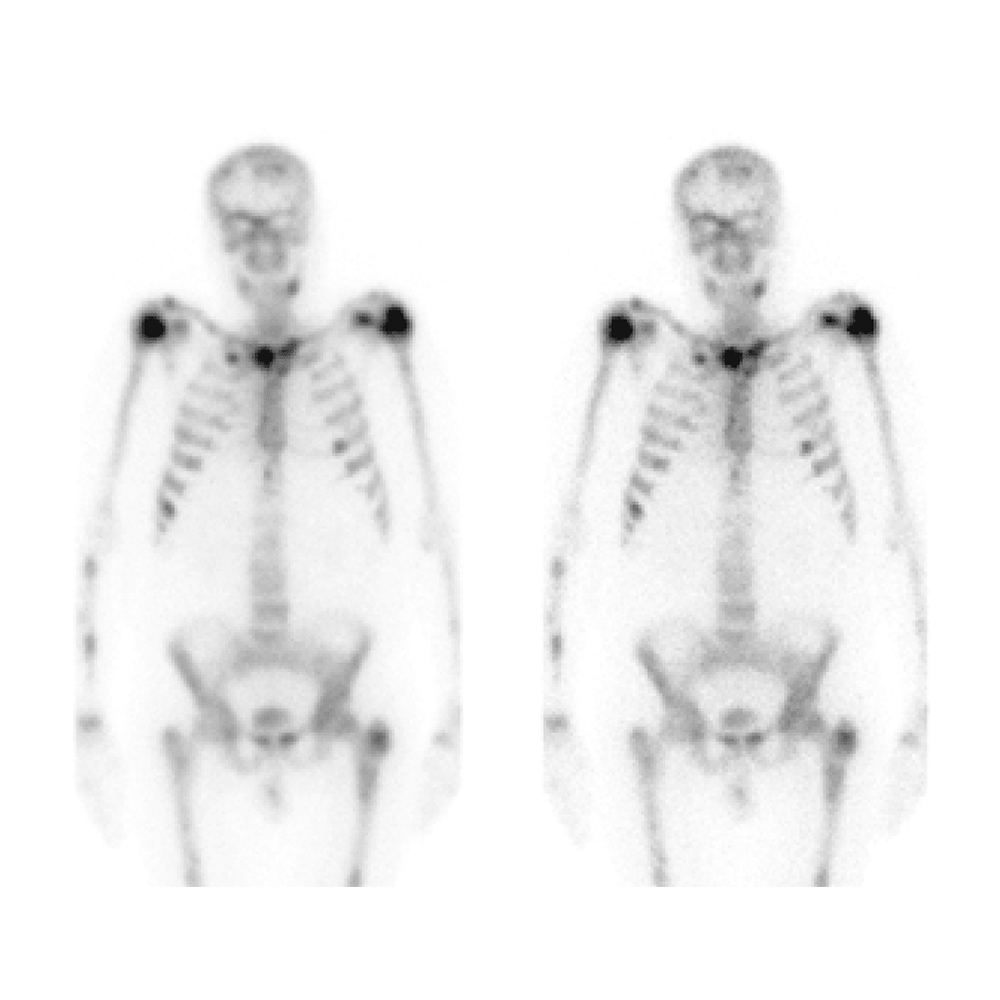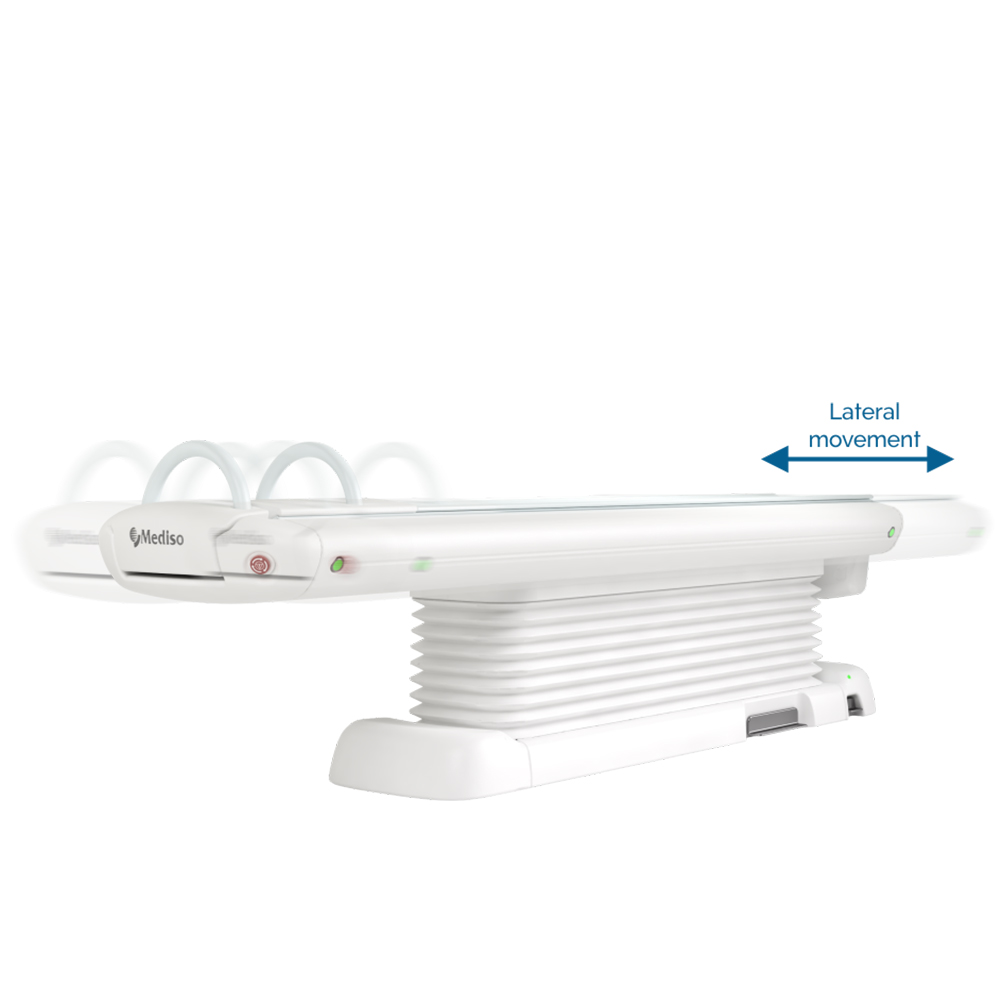 3D Imaging Bed
Possible lateral movements that facilitates imaging of organs with asymmetric localization
Precise positioning especially designed for Multi-PinHole Cardiac acquisition
Patient table with wide scanning range
List Mode Acquisition
At research sites, it is frequently required to further optimize scans with different acquisition settings. With the help of List Mode, most SPECT scanning parameters can be altered even after an acquisition was finished.
Applications
PET/CT in follow-up
Follow-up study of a 79 years old patient suffering from metastatic breast cancer. FDG avid pathological right axillary, mediastinal lymph nodes and multiple bone metastases are visible on 18F FDG PET/CT scan.
Camera: Mediso AnyScan® PET/CT system
Injected dose : 3.5 MBq/bw kg 18F FDG
Uptake time:  60 min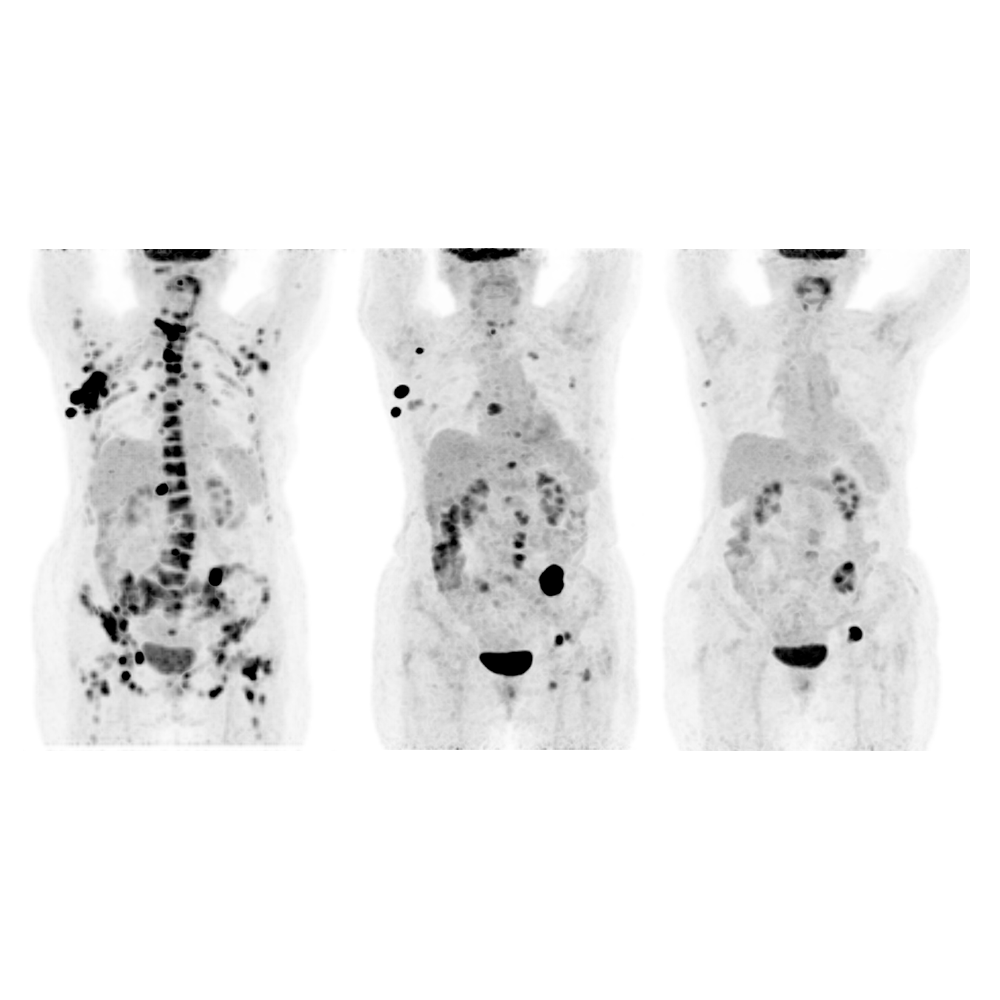 Sentinel lymph node SPECT imaging in melanoma
Sentinel lymph node scintigraphy with SPECT/CT in a 46 year-old patient accurately localizes sentinel lymph node(s) and guides surgical removal using gamma probe. Otherwise 18FFDG PET/CT is essential in melanoma staging at higher Clark level.
SPECT/CT
Collimator: LEHR
Radiotracer: 99mTc-SentiScint
Injected dose: 90 MBq
Acquisition: 64 view x 10 sec (320 sec/SPECT)
18F FDG PET/CT in melanoma staging
Radiotracer: 18F-FDG
Injected dose: 5 MBq/bw kg ( total: 253,2 MBq)
Acquisition: 2 min/FOV (approx. 30 min in total)
Bone SPECT
Bone SPECT images of 68 year-old patient.  In the sternum, the right clavicle and the 1st lumbar vertebra, an intense uptake is visible, suggesting metastatic processes.
Collimator: LEHR-HS
Radiotracer: 99mTc MDP
Injected dose: 540 MBq
Acquisition: 8 min/FOV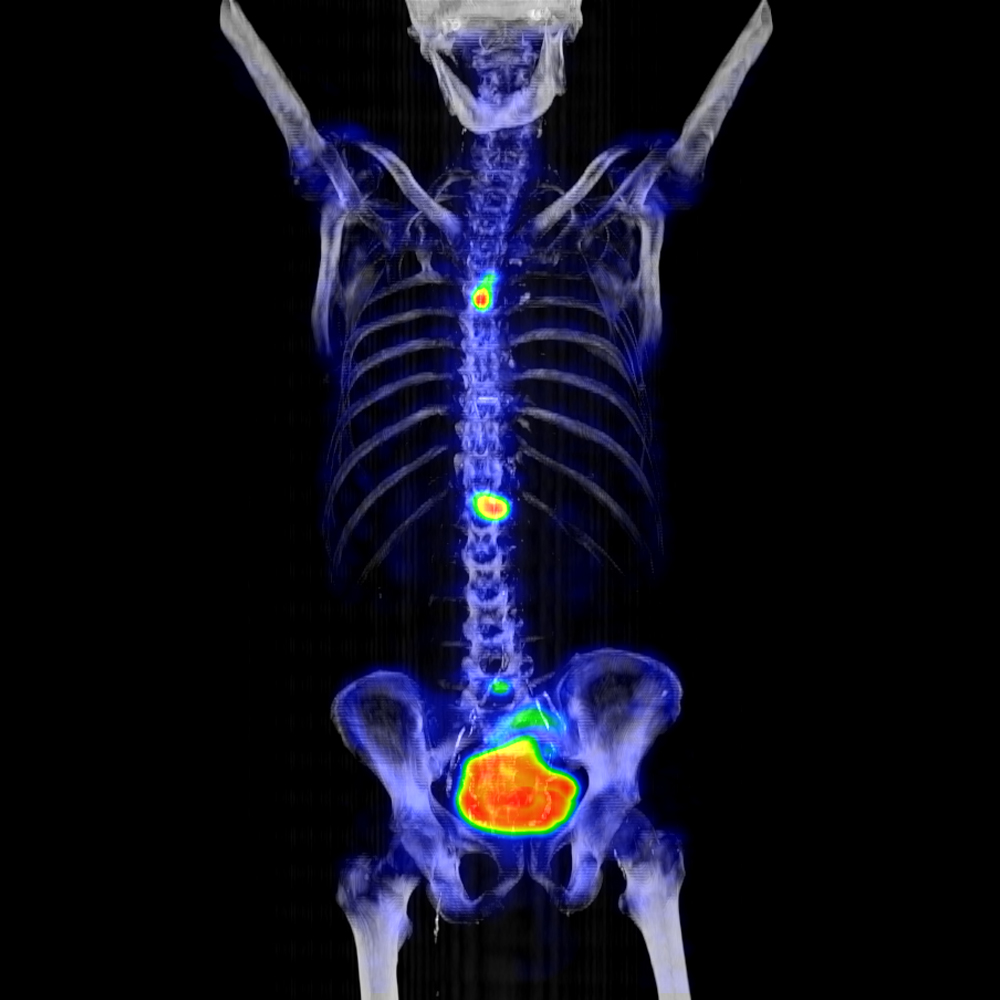 Hands perfusion SPECT
Hands perfusion SPECT in a 40 year-old patient with suspected Raynaud syndrome. There is no microcirculation abnormality in fingers on SPECT.
Collimator: MPH
Radiotracer: 99mTc-DTPA
Applied dose: 400 MBq
Acquisition: Multi-PinHole SPECT
Images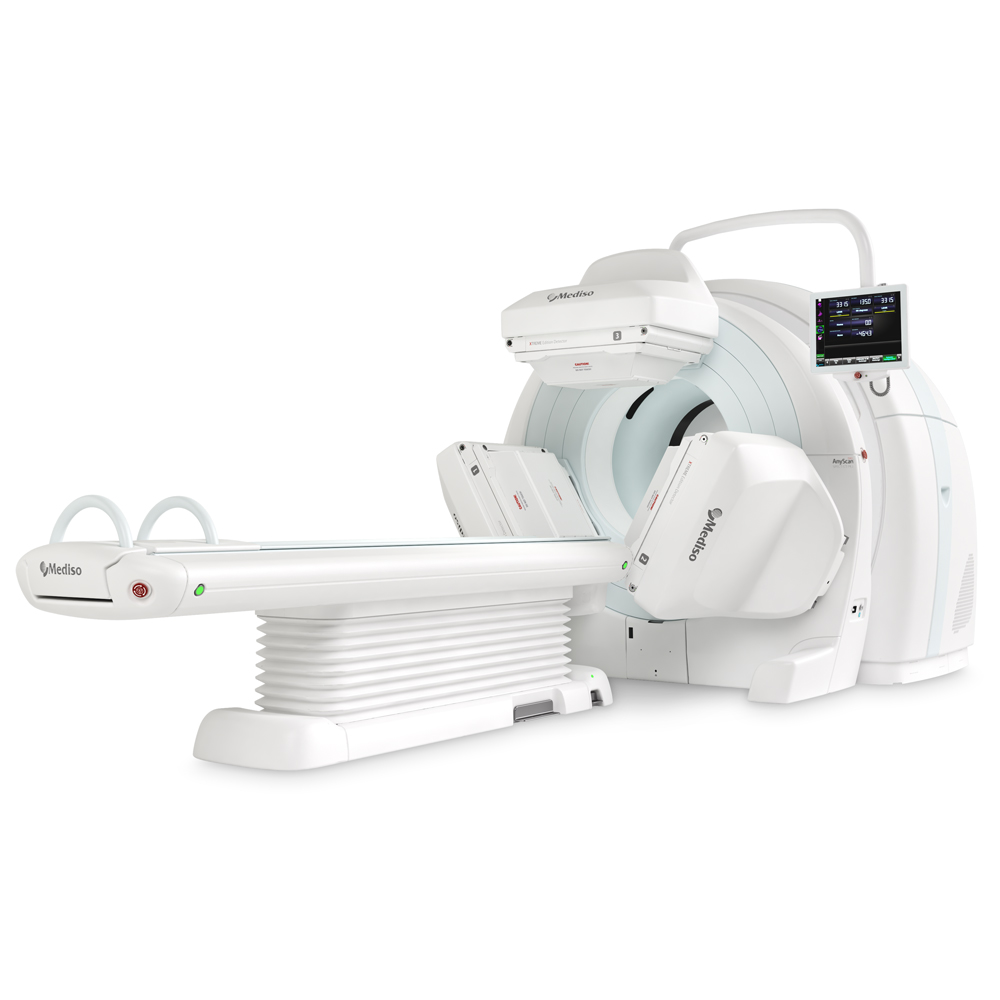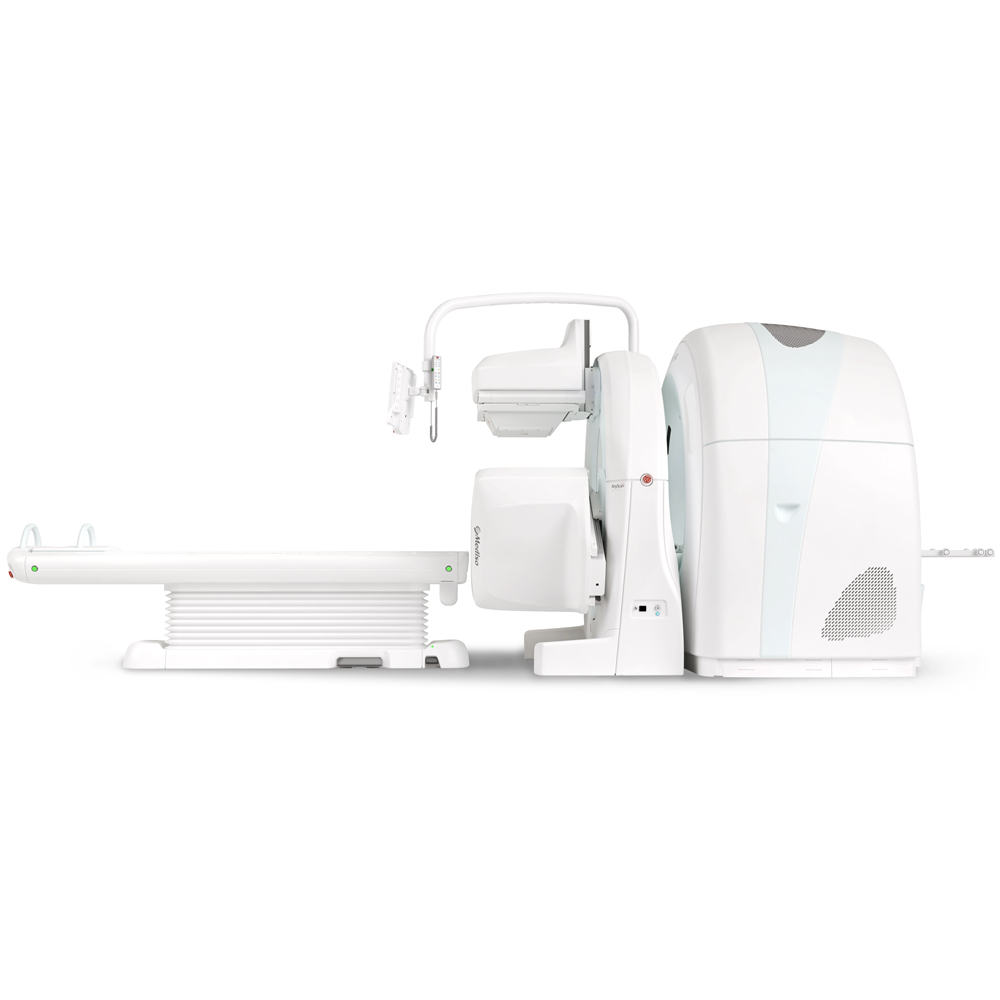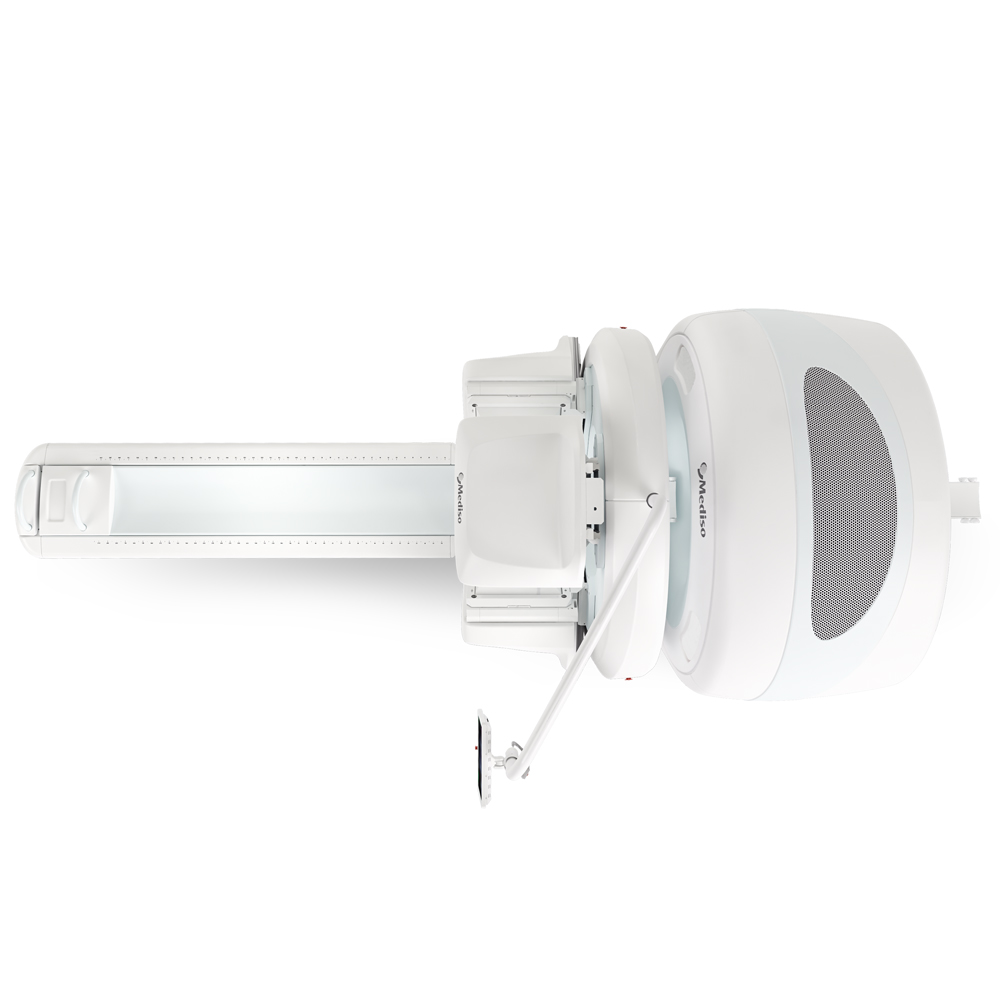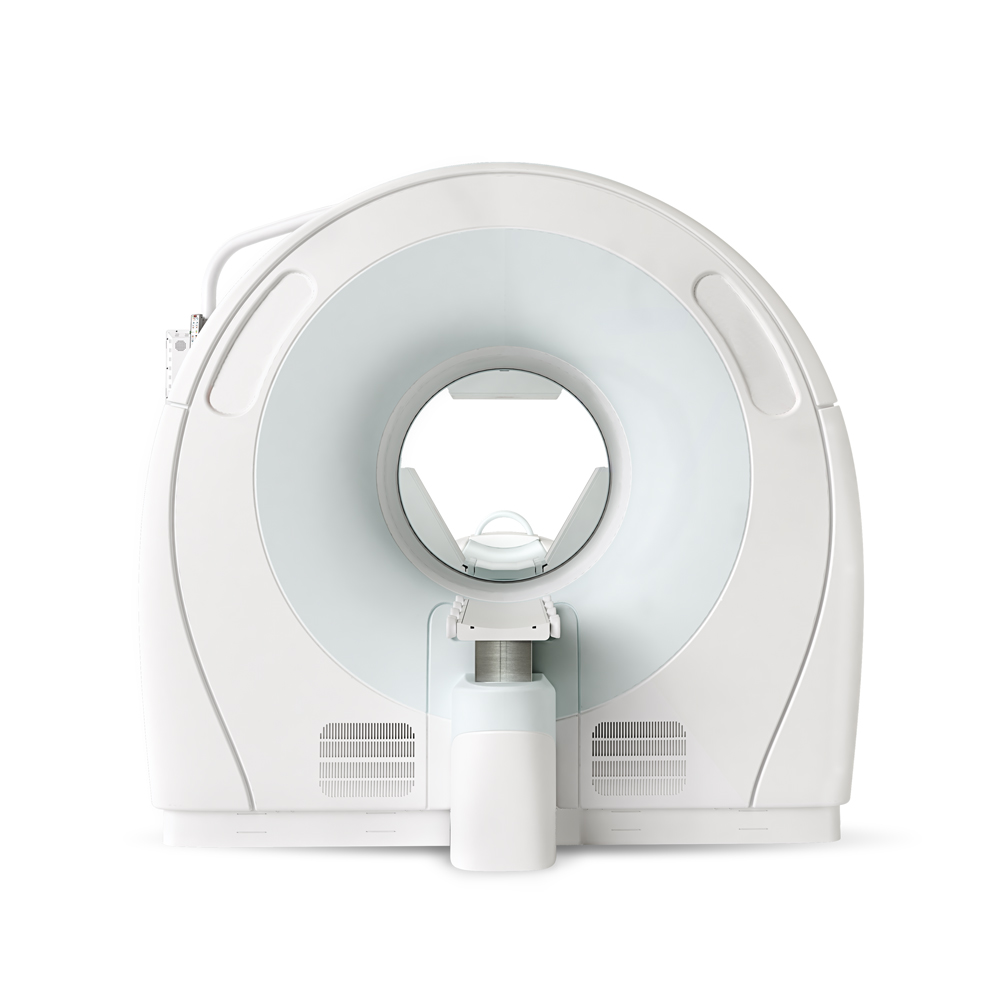 How can we help you?
Don't hesitate to contact us for technical information or to find out more about our products and services.
Get in touch